Our company
The first digital audio item
we sold was our own.
Since then it's our mission to build tools
that help creatives selling their digital audio items
and build their own audience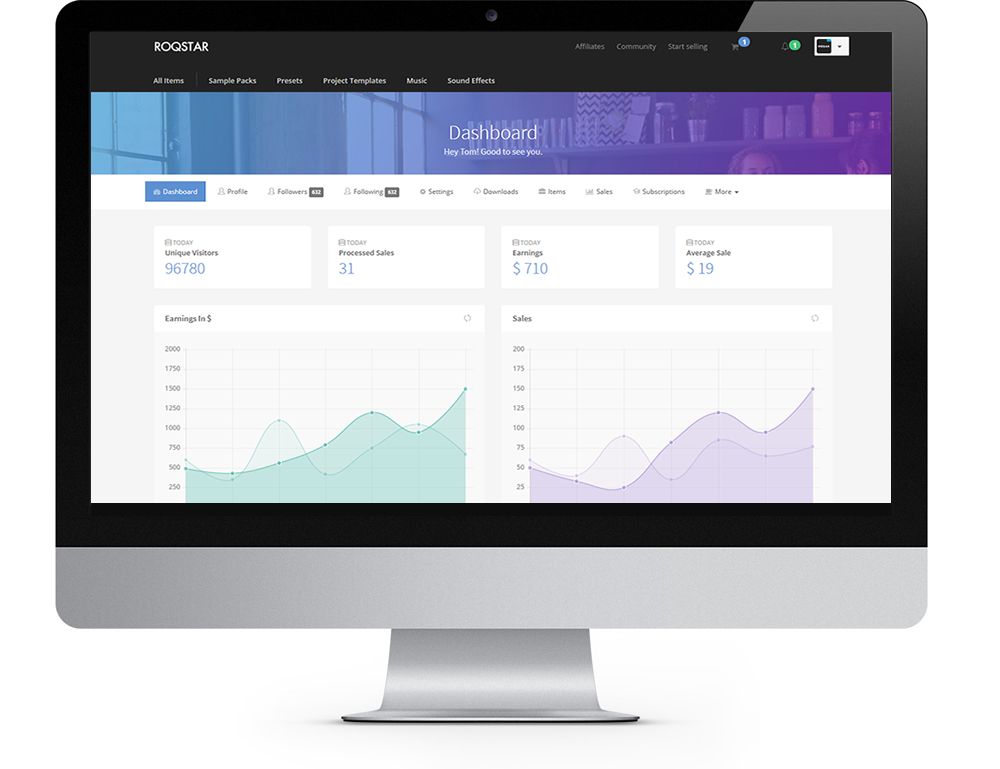 Over a decade we sold our first sample packs to other enthusiastic music producers. Our vision always was to build the tools to empower music producers and creatives.
We listed our digital audio items on regular distributors but we always had the vision to create tools that empower producers and creatives while helping them building their own brand and audience. There were regular solutions but we there was no service that offered us all the tools to create our own brand and interact with our followers and customers and even land freelance work. After trial and errors we came up with Roqstar. The platform which combines both worlds.

The leverage of a marketplace where your items get seen and powerful tools that help you build your brand and interact with your followers and customers.

Soon we realized that we love to bring new tools and features to empower creatives and help them sellings, free up their time by providing automated marketing tools, even getting them additional freelance work while growing their audience or position themselves as expert.